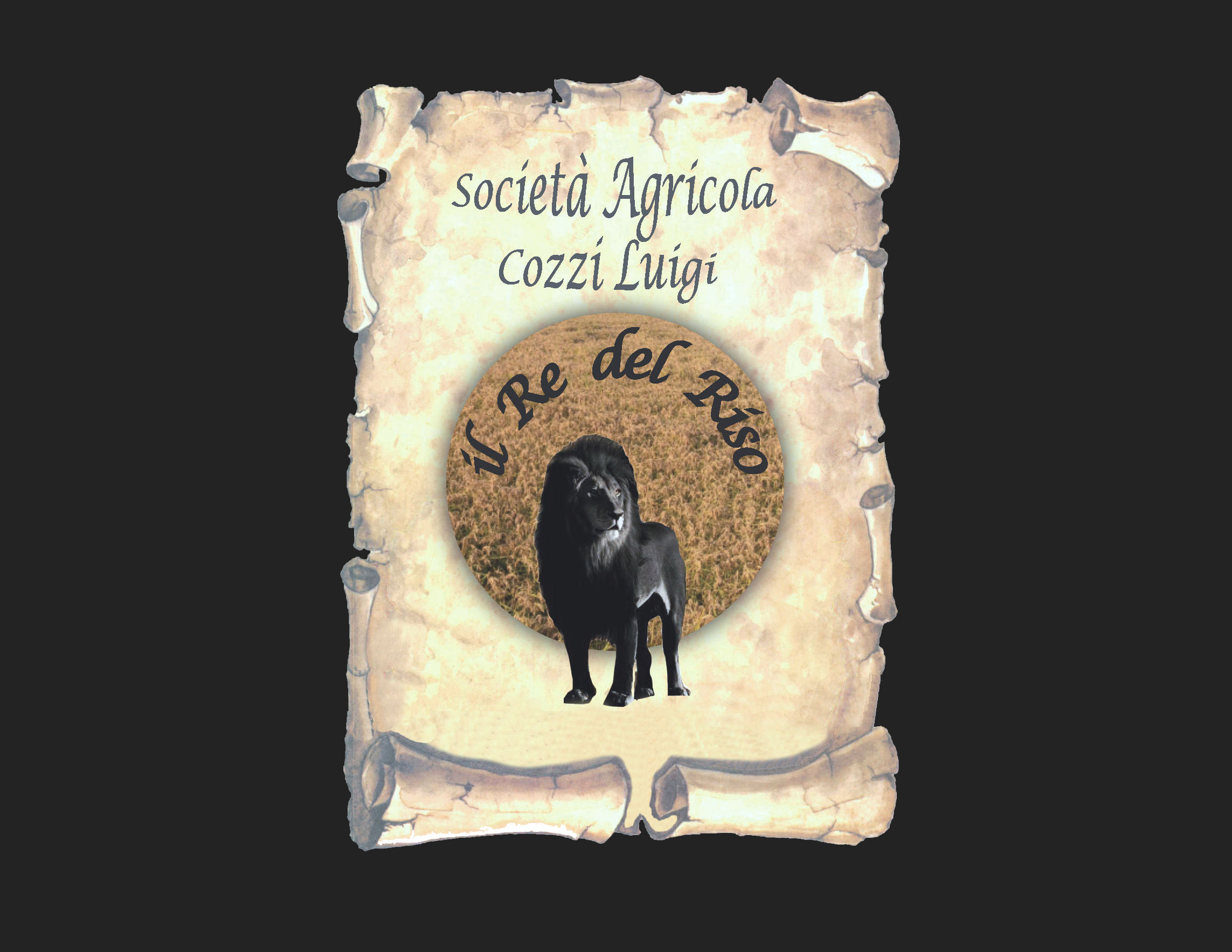 CARNAROLI RICE
Carnaroli rice was born in 1945 through a mix between the "Vialone" and the "Leoncino", by the rice farmer Angelo De Vecchi from Paullo (Milan). The name comes from one of his collaborators, this Carnaroli; this man was descouraged because of the poor results of the cultivation; so one day he said to De Vecchi: "Sir what should we do?". The rice farmer replied: "Let's go on, if we find the quality that I mean, I'll call that rice with your name."
Carnaroli rice is a "LONG A" type and it's a JAPONICA variety which has 165 days of growing season.
Carnaroli rice is traditionally used to prepare "risotto" and it is characterized by great content of amylose, very firmer consistency and long-grain. Thanks to these characteristics, Carnaroli rice takes better cooking than other varieties of rice, considerating the slow cooking required to prepare "risotto". This rice belongs to the class "superfine rice" and it's often called the "king of rice".
As unfortunately happens also to other well known varieties of rice, for industrial market reasons, under the name Carnaroli we can also find varieties belonging to the same product group (for example Carnise, Karnak, Keope, Caravaggio, Poseidone varieties) but that are obtained by Carnaroli rice through a genetic modification: the differences are undeniable both in cooking and in eating. Same form, but different substance …. It's therefore not easy that a package of Carnaroli rice really contains this variety and not other surrogate.
An important factor for Carnaroli lovers is to find Carnaroli rice produced from certified seed. Respecting the consumer and the ancient agricultural tradition, "Società Agricola Luigi Cozzi" uses only certified seed, in order to produce a limited production bringing on your tables a top quality product. The traceability and authenticity guarantee given by seed is crucial to distinguish the peculiarities of this rice variety. Indeed, thanks to the use of certified seed, renewed every year in the certification cycle provided by ENSE (Elected Seeds National Agency) you can be sure to eat the authentic taste of Carnaroli rice.
CARNAROLI WHOLE GRAIN RICE
Whole grain rice also commonly known as brown rice; its grain, consisting of the hull and germ, is simply dehusked, that is the outer hull is removed through a roller husker: the rice grain is still coated in a fine silvery layer.
Consumers like brown rice because it preserves the pericarp and germ, therefore retaining higher amounts of nutrients compared to white rice. It takes longer to cook (around 40 minutes) because of the pericarp which restricts the absorption of water.
Whole grain rice is made up of 12% water, 7% proteins, 69.2% carbohydrates, as well as dietary fibre, fats, sugars, and minerals such as iron, sodium, potassium, phosphorus, selenium, manganese, copper, and zinc. Whole grain rice also contains some B vitamins (B1, B2, B3, B5, and B6), vitamin E, and vitamins K and J, traces of niacin, that is a B vitamin which helps protect the cardio-circulatory system and the gastrointestinal tract.
Whole grain rice is also rich in antioxidants and fibre which help improve the function of the intestine.
Amino acids such as alanine, arginine, cysteine, glutamic acid, asparagine, valine, tryptophan, leucine, lysine, glycine, serine and tyrosine are also present.
Whole grain rice also contains a fairly high amount of selenium, as well as manganese (a cup of rice provides 80% of the daily requirement) which help maintain a healthy nervous and reproductive system.
Whole grain rice helps keep blood sugar levels stable and is extremely easy to digest; the energy accumulated by eating whole grain rice is used up more gradually during the course of the day, without the build-up of fatty deposits.
The inconsistent colour of our Carnaroli certified whole grain rice and the presence of wild rice (red rice grain) demonstrate that it is grown in the traditional, natural way only using certified seeds and not genetically modified seeds, which always have a perfectly uniform colour (clearfield rice such as the Carnise, Karnak, Keope, Caravaggio, Poseidone and Leonidas CL varieties…).
THAIBONNET RICE
Thaibonnet rice is a "LONG B" rice and it's an INDICA variety which has a very long growing season.
It 's a crystalline rice and it's similar to oriental rice, but typically Italian. Its main feature is the minimum starch release during cooking, which helps keeping the grains separate. The shape of its grain (very long and tapered), and the lack of stickiness, make it an ideal ingredient for paella, rice salads and side dishes. It is absolutely not recommended, however, to use it for cooking "risotto" because it doesn't mix, and it is equally unsuitable for the preparation of desserts.
The boiling time to have a firm rice is less than 13 minutes, because traditionally you want a final product perfectly grainy. And in that sense, this variety allows exceptional performances, because this rice has high resistance to cooking and it's very good for recipes in which it's necessary that grains remain intact and divided among themselves.
RICE FIELDS ORIGINS. The various flat parts of the fields are never in the same level. In the past, before the mechanization, rice farmers used to adapt to ground conditions which usually had an irregular altimetry. Therefore, rice farmers built many levees following the natural ground curves which had levels at different heights of even a few centimeters. This lead to the development of the formation of many small and irregular levees and the division of the ground into several small fields on different levels. Consequently, people could level the ground with inexpensive operations. As mechanization spread, rice farmers had the need to work on large surfaces in order to conveniently use the machineries for the different cultivation operations. We adjusted our ground using very modern and rational concepts to make large surface movement using machineries (reclamation).
Our fields (Cascina Cineroli and Recetto's fields) were designed by the quick-witted, creative and immaginative mind of Luigi Cozzi, who could combine the most modern mechanization with traditional agriculture dictates. Luigi Cozzi was shrewd and strong-willed, he had a deep passion for the land; he betted on his dream and he became the pioneer of the wide rice field ("camere").
Thanks to Luigi Cozzi, our fields are separated between them by very tough and pressed levees to avoid landslides; so the whole land has  stronger levees, embankments downstream, service roads and the ducts which are used to flood and collect sewage. The clear and running water must grout the field and must flow in the next field; for this reason, the fields are plowed by small ditches which cross the fields both vertically and horizzontally; therefore these ditches release and drain the water. The water comes from the ditch into the first field through very covered nozzle entrance to avoid excessive erosion becouse of flowing water; the nozzle downstream is connected with the nozzle entrance by a groove which facilitates flowing and gets the water into the next field: rice fields are flooded cascade one after the other.
The outcome is a squared sea, a landscape that seems to be made with many small lakes bordered by simple levees: if you look more carefully, you can see a complex, ingenious and meticulously structured system.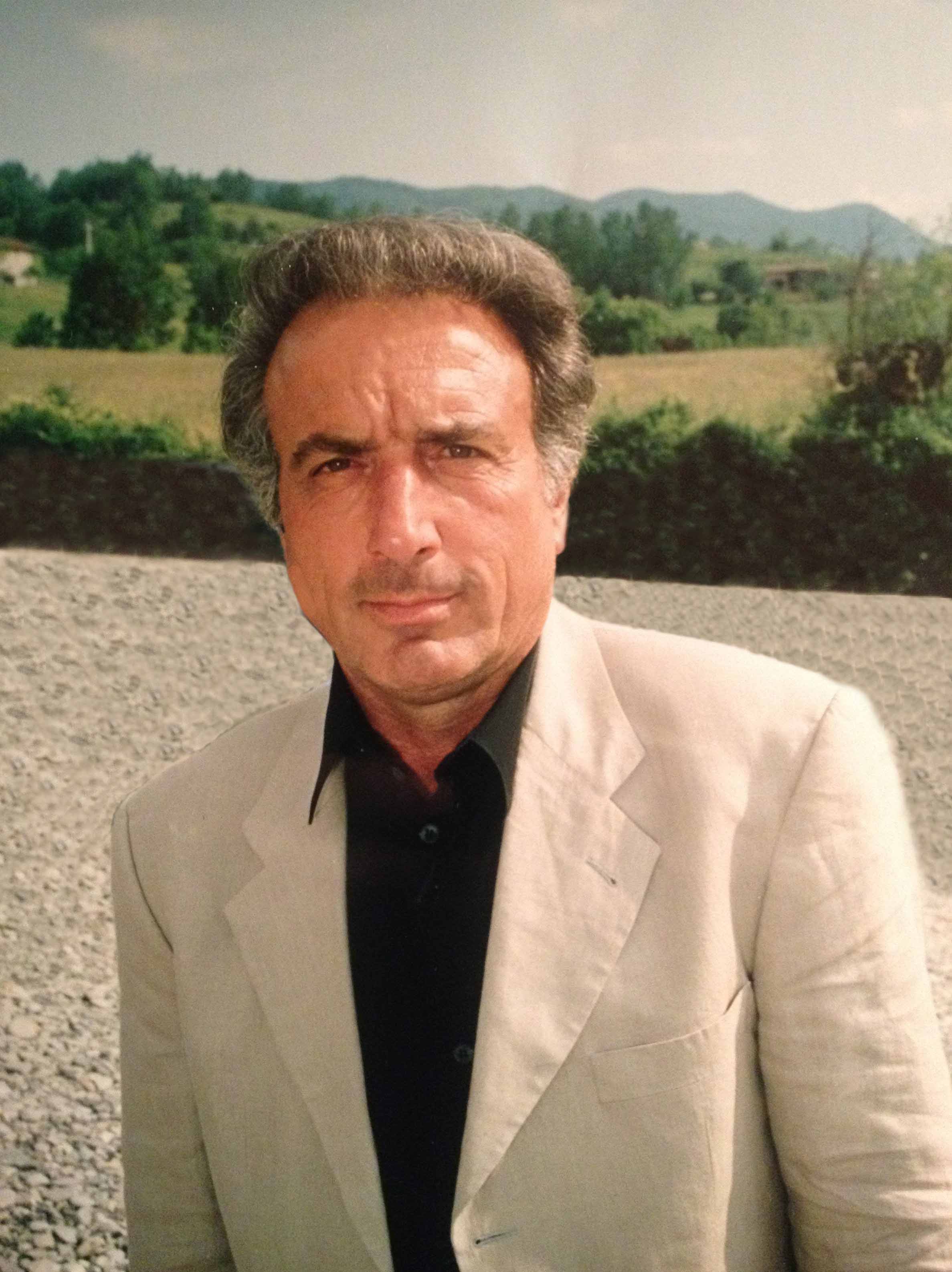 Luigi Cozzi founder of
"il Re del Riso"
WHY SHOULD YOU GIVE RICE AS A GIFT?
Rice is an useful, refined and auspicious gift; rice is worldwide considered a good luck present.
The use of throwing rice on bride and groom originates from Chinese tradition: an ancient legend says that the Good Genius was moved with compassion when he saw the farmers affected by a serious dearth, so he asked farmers to irrigate the ground where he had sheded his teeth with river water. The water turned the teeth into seeds from which thousands of rice plants germinated and the peeled fruits of rice plants recalled the Good Genius's white teeth: rice plants fed all the population forever. Since then the rice became a symbol of abundance and prosperity and throwing rice on bride and groom is equivalent to wish them abundance, prosperity, fertility and a future of happiness and accomplishment.
In China rice planting really became a state ceremony, where Emperor himself took part with princes and dignitaries: the richly dressed emperor entered into rice fields depending on the temple and he made four grooves with a decorated plow pulled by a pair of white oxen; princes imitated the emperor because they had to draw a growing number of grooves in inverse proportion to their nobility degree. The noble harvest of that field needed for the offerings, for special occasions and for souls of famous dead people.
To be continued next month